Coronation Tea
Date: May 6th
Time: 12:00 pm - 3:00 pm
*Reservations Required
Come celebrate the Coronation of King Charles and his wife Camilla, the Queen Consort. It has been 70 years since there was a coronation...Queen Elizabeth II in 1952. What is the best way to celebrate here, across the pond? Why with an English tea of course!
Please join us as we dine on scones with clotted cream, finger sandwiches and delectable desserts. Wear your crowns - or wear your hat. Afterall, every British lady wears a hat to a wedding and I bet they will be wearing them to the coronation that morning as well.
Price: $40 includes the tea and lunch but not tax or gratuity. We will have suggestions if you would like to add a glass of bubbly or a bit of sherry or wine to toast the new King and Queen. A tea served with an alcoholic drink? Why it's a "Royal Tea" of course!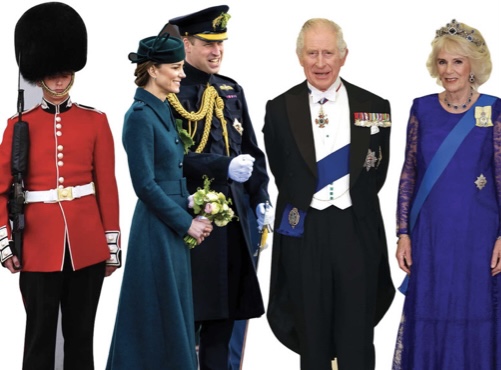 MENU
Tea: Harney & Sons English Breakfast Tea
Course 1
Mixed Green Salad with sherry vinaigrette, candied pecans, dried cherries, Parmesan
Orange Poppy seed Scones wtih clotted cream & jam
Course 2
Cucumber Tea Sandwiches o house made milk bread
Ham & Cheese on house made English Muffins
mini Cheese & Veggie crustless Quiche
Dessert:
Rose Macaron; Earl Gray Macaron
Crowned Chocolate Mini Cupcakes
Chocolate Dipped Strawberry