About Us
In 1720, when our ancestor Joseph Decuis' grandfather came to the New World, people ate only what they hunted, bartered for, raised or bought from someone nearby. Their food traveled from the forest or farm, to the kitchen, to the plate.
Food was a great pleasure in their lives; fresh, natural, healthy, seasonal and delicious. Meals were enjoyed around a table in good company.
But something changed after World War II. In our fast-paced, fast food, factory-farm world, the quality of food and the pleasure of dining have suffered. We are dedicated to keeping the timeless tradition of great local food and fine dining alive.
We credit our love for great food and fine dining to the influence of Joseph Decuis (pronounced day-QUEEZ). He lived in a time when his table was blessed with food from his farm, and dining was the stage for the bonding of family, friends and business associates. Our logo is an artful depiction of his signature as it appeared on his Last Will and Testament in 1822.
Many generations later, we believe in this family tradition so much, we created our own "Farm to Fork" experience. Today, our guests enjoy world-class dining, special events at the Restaurant or on our Farm, and overnight getaways at our Inn in Roanoke or our Bed & Breakfast on the Farm.
How It Began
The Eshelman family (Pete, Alice, and Tim) are the founders and owners of Joseph Decuis. They named the Restaurant in honor of their Louisiana ancestor whom they credit their belief in the power of the American Dream and the importance of perpetuating the family's long standing tradition of fine dining.
Pete and Alice met in 1979 in New York City, where Pete was working for the New York Yankees and Alice was an actress. A business opportunity brought Pete and Alice to Indiana in 1986. In 1989, brother Tim left Boston to join Pete in starting a new sports and entertainment insurance business which grew to become an industry leader and is now part of a publicly held company.
The Eshelmans entertained many business clients on their farm. But with a young family, Alice decided a permanent dining facility was good idea. In 1993, they purchased an old bank building and in 1996 converted it into a private dining facility for the company. In the small town of Roanoke, Indiana word spread quickly about "great food in a bank" and the Eshelmans opened Joseph Decuis to the public in 2000.
Joseph Decuis has become one of Indiana's most highly awarded restaurants. It has consistently earned the "Best of Award of Excellence" by Wine Spectator, AAA's Four Diamond Award, and voted Indiana's #1 Restaurant (and one of the Top 50 in the United States) by Open Table diners.
Today, the Joseph Decuis "Farm to Table" experience is truly a family passion. The Eshelmans are very involved in the day-to-day activities of all facets of the business as well as their community.
Joseph Decuis Founders and Owners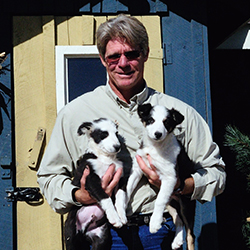 Pete Eshelman
Upon graduation from Williams College, Pete was drafted by the New York Yankees and began his business career in the Yankees' front office. During his 30 year insurance career he founded two specialty sports insurances businesses that became part of public companies. Today, Pete's passion is Joseph Decuis, farming, and producing the finest Wagyu in the world. He has a profound belief in the American Dream — anyone can achieve their dreams if they are willing to work hard for them. Now when he's "dressed for the office", he's not in a coat and tie, he's in jeans and boots. His favorite quote is: "There is no limit to the good a man can do if he doesn't care who gets the credit." Pete serves as Joseph Decuis Chief Executive Officer.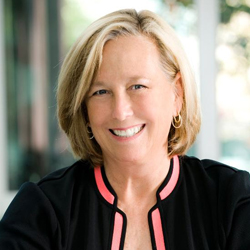 Alice Eshelman
A graduate of Denison University with a degree in theatre, Alice is the artistic soul and gracious hostess of Joseph Decuis. Originally from St. Louis, she has been instrumental in the aesthetic design of Joseph Decuis and the restoration of Roanoke's downtown historic district. She is active in many community boards and charities. Alice is Joseph Decuis Proprietor and Special Events Manager.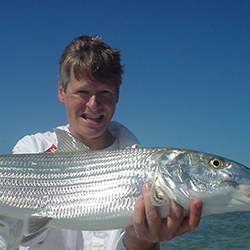 Tim Eshelman
Tim graduated from the University of Michigan and earned his MBA in Finance from Miami University, graduating at the top of his class. Tim and brother Pete were partners in one of America's leading sports and entertainment insurance businesses prior to the founding of Joseph Decuis. Tim serves as Chief Financial Officer for Joseph Decuis. When not counting money, Tim is an accomplished photographer and saltwater fly fisherman.