2023 The Lovable Oyster!
Date: March 23rd
Time: 5:00 pm - 9:00 pm
Ahhhh. The OYSTER: Succulent, Sweet, Salty, Delicious. Casanova's favorite food! Aphrodite, the Greek goddess of love, sprang forth from the sea on an oyster shell and promptly gave birth to Eros prompting the creation of the word "aphrodisiac" as well.
We invite you to come and indulge on this beloved culinary delicacy!
We will order in oysters from our favorite haunts: Maine, Mid-East Coast and Gulf of Mexico. Where else we don't know yet but expect them to be offered side by side raw with a Mignonette. Also baked such as Rockefeller or cornmeal fried in the southern tradition. The full menu will be posted as we get closer.
Come and join us for dinner or, as you know, you are always welcome to join us just for drinks while you partake of these succulent treasures as you wish.
Reservations are helpful.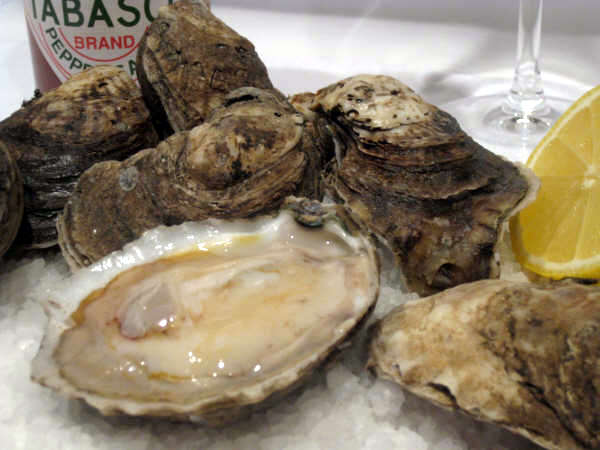 Raw Oysters $21 - 6 Oysters
Royal Miyagi- Hood Canal, Washington State
Corte Islannd- Hood Canal, Washington State
Blue Point- Long Island Sound
Wellfleet- Cape Cod, Massachusettes
served with mignonette, lemon and cocktail sauce
Cooked Oysters
Bienville Oysters- shrimp, cream sauce
Oyster Stew
Crispy Oyster Tacos