Recently, we had the honor of hosting the Indiana Forum dinner at the Farm. Amazing!
The events took place during the day at the Grand Wayne Center. I am so proud of everyone who helped make this event happen. There were 5 categories: manufacturing, education, agriculture, faith & humanity, and commerce. Over 30 representatives from Washington D.C. plus foreign dignitaries traveled to Fort Wayne, Indiana to participate, spearheaded by Senator Dan Coats' office in a non partisan exploration of Indiana.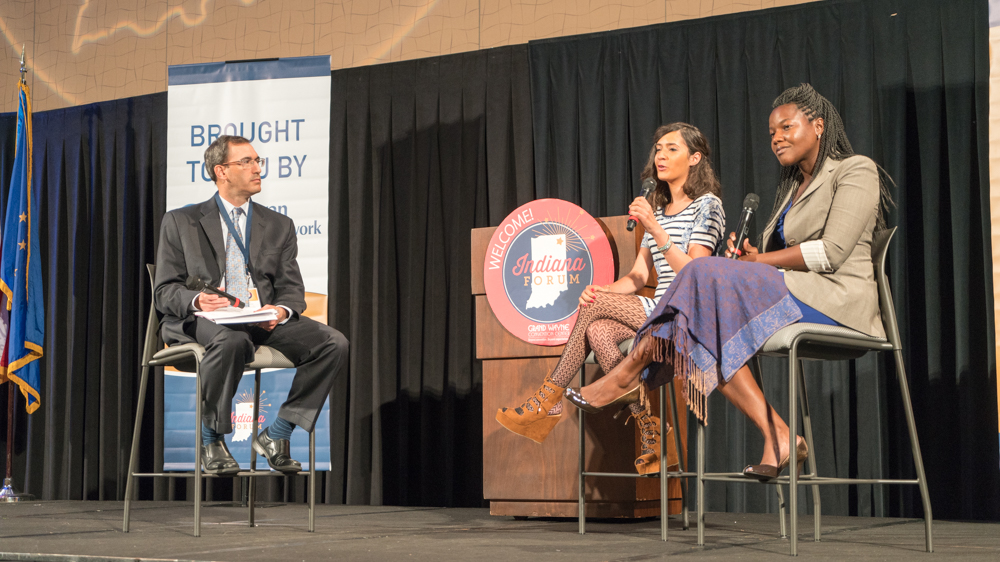 The project from the outset was overwhelming but the team undaunted. There were those who said it couldn't be done - but with that Hoosier hard work ethic and a single mindedness of purpose, they made it happen. Not only that, but it far outgrew everyone's expectations, including my own.
There were local representatives from each category who spoke in Round Table presentations to explain, introduce and familiarize these visitors as to what Indiana does and wants to do globally. We are so much more than flyover country. Most had never been in Indiana before.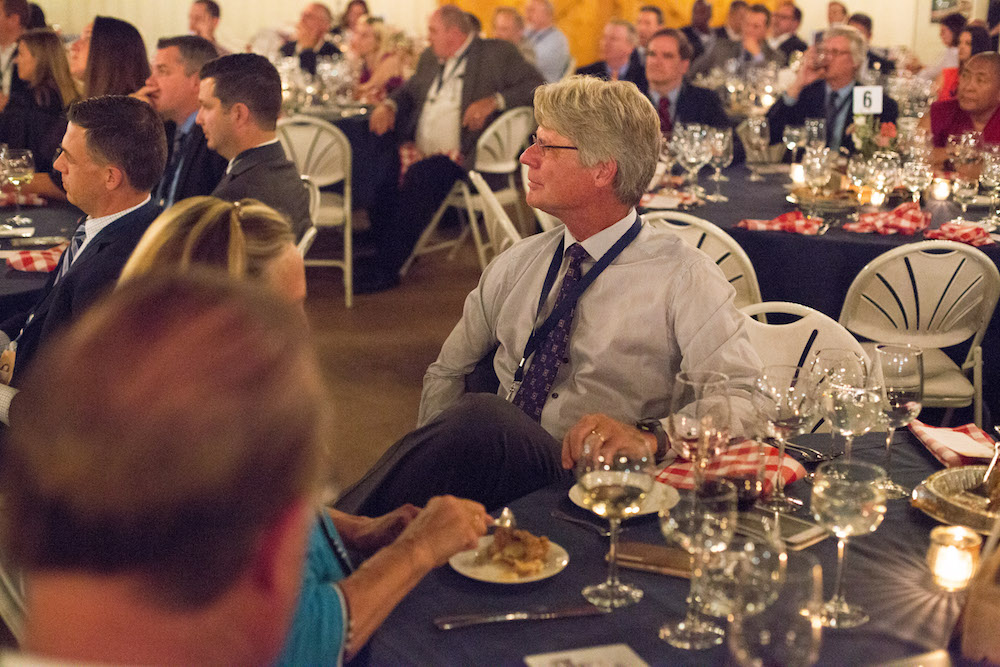 Our local experts spoke as to who we are and what we stand for. About what they want to do and the barriers that stand in their way. Discussions were opened with U.S. State Department officials who work with differing expertise. Relationships were formed, future directions were established. How amazing is that?
There were community volunteers, successful business people in their own right who gave of their time to greet, escort and drive these visitors to where they needed to go. Lutheran Hospital was the title sponsor and the City of Fort Wayne a major participant. And that was just the day!
That evening they all came to the Joseph Decuis Farm for a dinner. The sponsors and out-of-towners gathered in our Hops Garden for cocktails and appetizers. The Lutheran Hospital helicopter made a grand entrance landing in our front yard - a cool event when no one needs medical attention. Displays were set up for the R.V. industry; for agriculture (a huge John Deere tractor up close and personal) and local businesses and schools told their tales to interested visitors.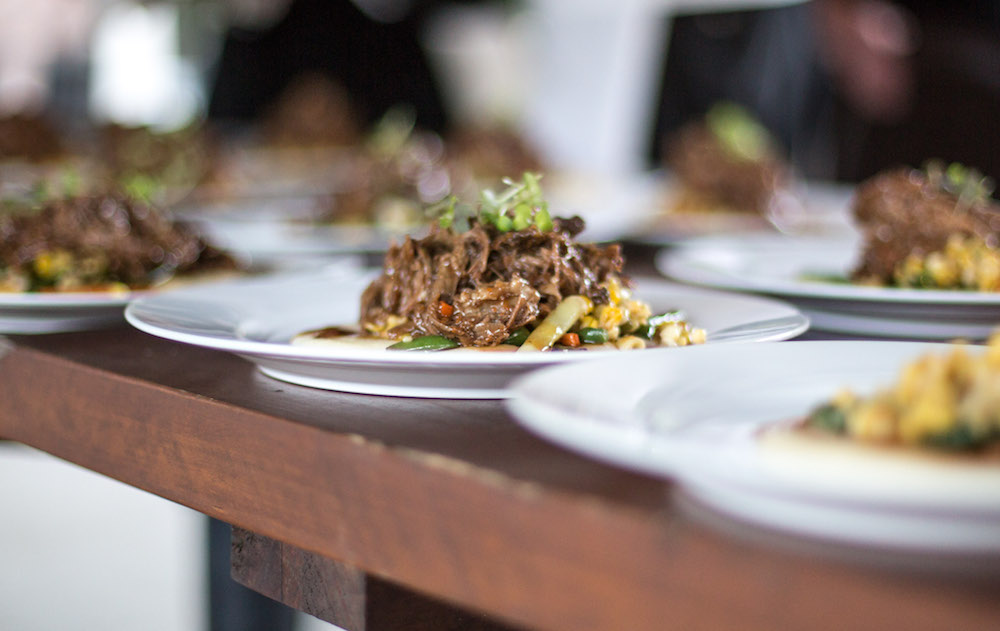 And Joseph Decuis featured local Indiana. Our farm flowers were on the tables and our heirloom tomatoes a delicious gazpacho. Greens fresh picked for a great salad and of course, our Wagyu, raised within walking distance of the dinner, was the highlight. Beer - Chapman's Brewing Co. & Three Floyds Brewing. Wine - Two EE's Winery. Dessert - Homemade pies from Grandma Sue's here in Roanoke.
And honored for the remarkable man that he was, Eugene Parker who passed away in April, was recognized as being an incredible Hoosier who gave so much to so many. With family and friends present, he was celebrated with an original portrait painted by local artist Penny French-Deal and eulogized by his friend and pastor, Reverend Al Jennings as well as his client and NFL Hall of Famer, Curtis Martin (who flew back to New York City with two blueberry pies from Grandma Sue's.) Life is good in Indiana.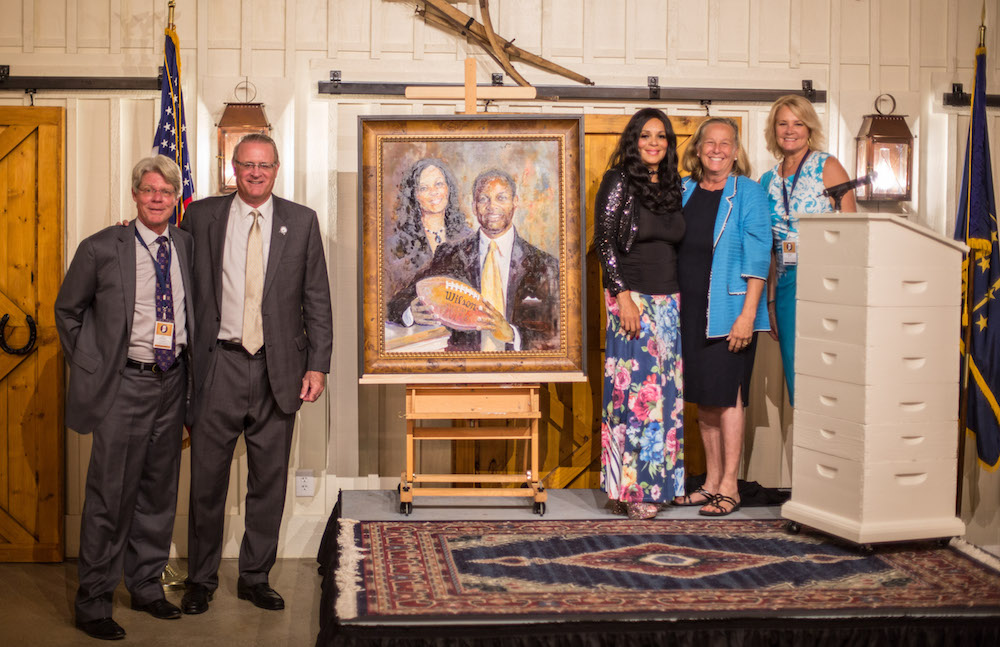 A momentous and memorable evening at the farm.
Here's a link to the Fort Wayne Journal Gazette article by Brian Francisco for more information.