Winter Farmstead Dinners
Date: April 7th
Time: 6:00 pm - 10:00 pm
*Reservations Required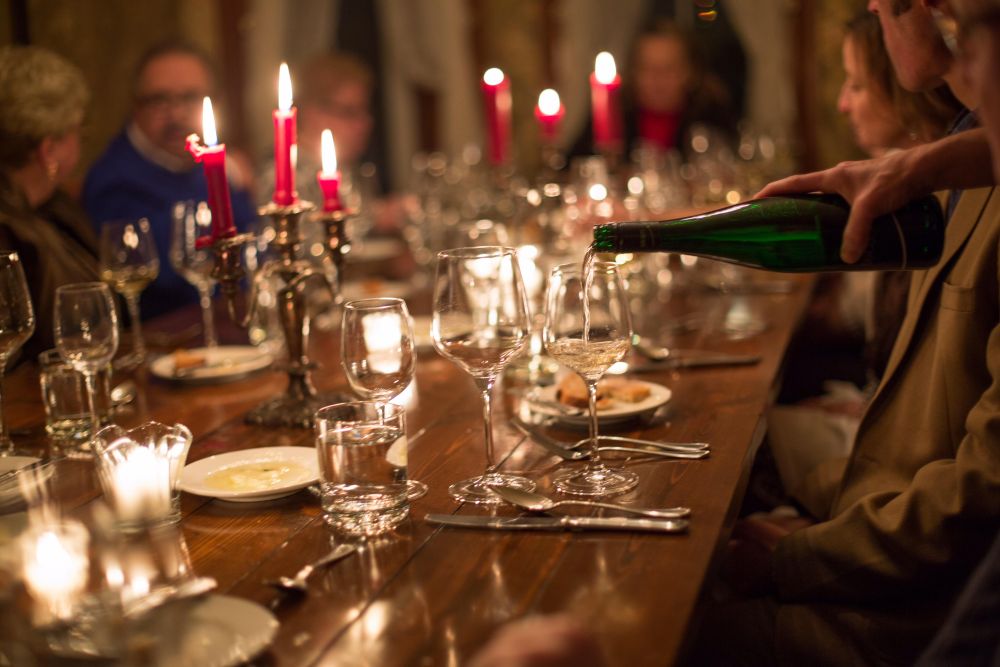 We have restored an amazingly preserved 1884 home on the farm to be a bed & breakfast but you can enjoy it for dinner! This winter we are featuring four dinners in the old home for you to enjoy. These 5 course meals matched with wines promise to offer special times. We will get the fires roaring and the food cooking so you can enjoy a delicious dinner - all toasty and warm - on the farm in the winter.
There is a maximum of 14 guests, a minimum of 8 to hold the event. Book for all 14 or just 2 and enjoy meeting others around the old farm table.
Reservations Required. $200 per person includes tax & gratuity.
Overnight accommodations are available at a discounted rate of $125. Please ask when you make your reservation.
APRIL MENU
Soup du Jour
Farm Kale Pesto
Fresh from the Garden Kale, Pistachio, Goat Cheese, House Made Pita
Shrimp & Grits
Blackened Gulf Shrimp, Smoked Gouda Grits, Chili Oil, Pico de Gallo
Wagyu
Wagyu Strip Steak, Robuchon Potatoes, Farm Vegetables
Pavlova
Citrus, Mint, Vanilla Cream
- matched with wines -