Valentines Day Brunch 2021
Date: February 14th
Time: 11:00 am - 2:00 pm
*Reservations Required
Ahhhh, a Sunday Valentines Day... Make it a lazy lingering morning with our tantalizing 3 course brunch with a bottomless mimosas option!
$65 per person. Bottomless mimosa - first one $9 - rest are on us.
After brunch (or before), cozy up with your Valentine by our bonfire; enjoy a cocktail & roast some marshmallows.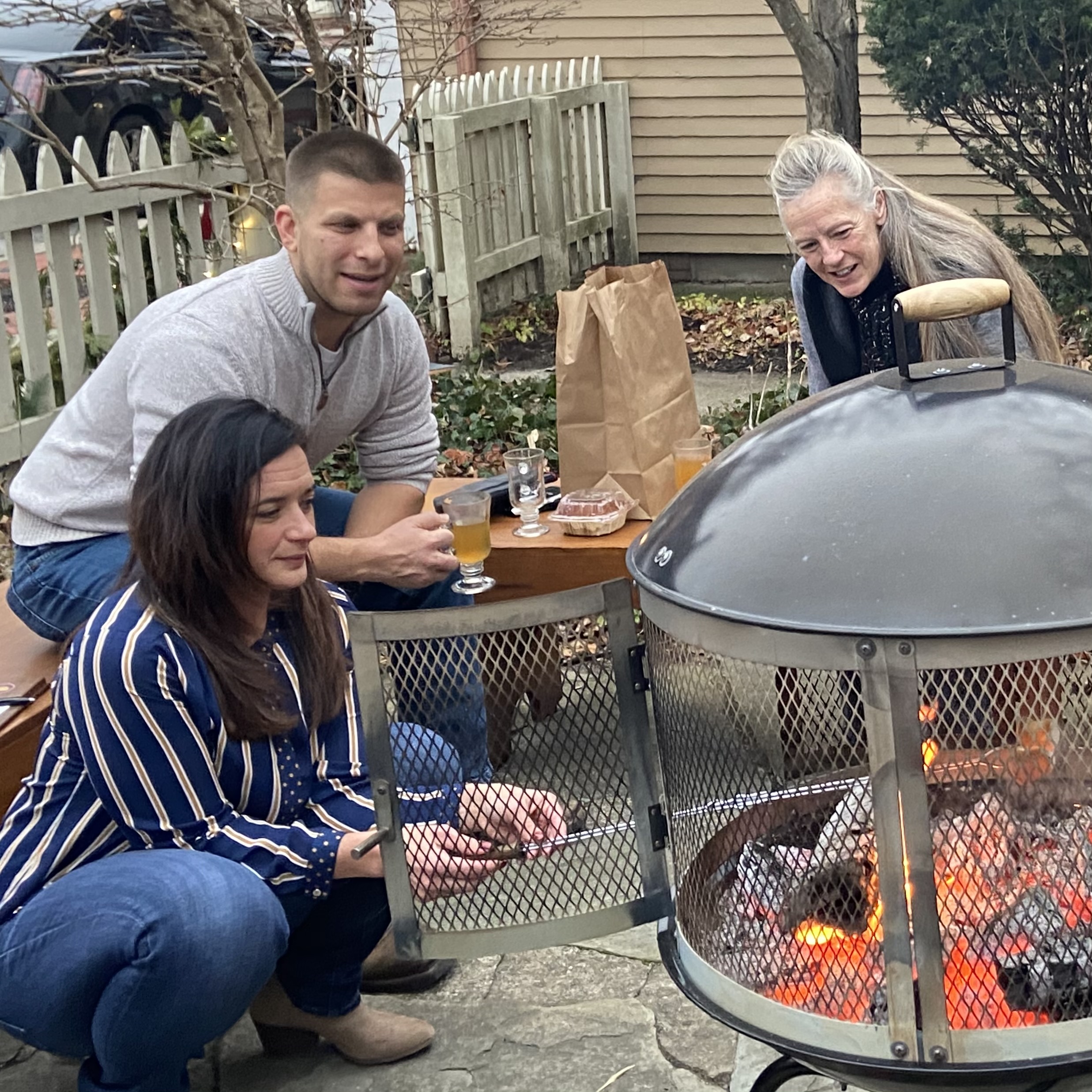 Choice of STARTER
Perfect Parfait, housemade yogurt, cranberry compote, granola
Shakshuka, baked eggs on spiced roasted tomato sauce, peppers, onions, crème fraîche, fried bread
Grandma's Biscuits & Gravy (like hugs & kisses) herb biscuits, Mangalitsa sausage gravy, 63˚ Egg
Insalata Romeo, fresh farm greens with blood orange, Juliet's blush vinaigrette
Choice of ENTRÉE
Chicken 'n Waffles, buttermilk cornmeal waffle, Hoffman Organic fried chicken thigh, infused Maple syrup
Shrimp 'n Grits, shrimp, smoked gouda Anson Mills grits, Mangalitsa breakfast sausage, roasted tomato, fried onion petals
Slammin' the A.M. Wagyu cheeseburger, hash browns, Mangalitsa ham, fried egg, Hollandaise, on a Parker House bun with thrice cooked fries
Chilaquiles, Wagyu carne asada, salsa verde, cotija cheese, fried egg, cilantro
Choice of DESSERT
Banana Cream Pie Waffles, dulce de leche
Sultry Crêpes Suzette, blood orange, caramel sauce, Grand Marnier
Decadent Chocolate Trifle, toffee bark, chocolate pastry cream, whipped crème fraîche, dulce de leche
Bottomless Blood Orange Mimosas! Buy one and the next one or two or three.......is on us!
We politely insist that guests please wear masks when not seated at the table. Thank you.