HEALTH & WELLNESS - Eating the Rainbow
Date: December 7th
Time: 6:00 pm - 9:00 pm
*Reservations Required
Join us for our new "Health and Wellness" lecture and dining series. Located at the Farm, this is led by health specialist and Physician's Assistant, Carry DePold, PA-C & Founder/CEO of INDIVI and assisted by our Chief Culinary Officer, Chef Eric Sands.
The topic for this first educational dinner is: EATING the RAINBOW!
Phytonutrients are natural components of plants that are powerful protectors of health. Studies show that people who eat more plant foods have a lower risk of developing chronic disease such as cancer, heart disease, diabetes and autoimmune disorders.
Fruits and vegetables are rich sources of phytonutrients along with legumes, herbs, spices, whole grains, nuts, seeds and tea. They come in a rainbow of colors-red, blue-purple, yellow-orange, white and green. Eating a variety of these everyday promotes good health.
Learn about the nutritional importance of the color of your food, including what foods are considered anti-inflammatory, boost the immune system or help the body get rid of toxins.
We will discuss what "seasonal" and "local" really mean, and if you don't have your own garden, pointers on how to shop for the healthiest fruits and vegetables.
This will be a fun, (and yummy) evening while we demonstrate just how tasty these foods are. We will give you tips and take-homes on how easy it is to incorporate them into your eating style on a daily basis.
$125 per person
Please join us for a educational culinary experience you're sure to remember!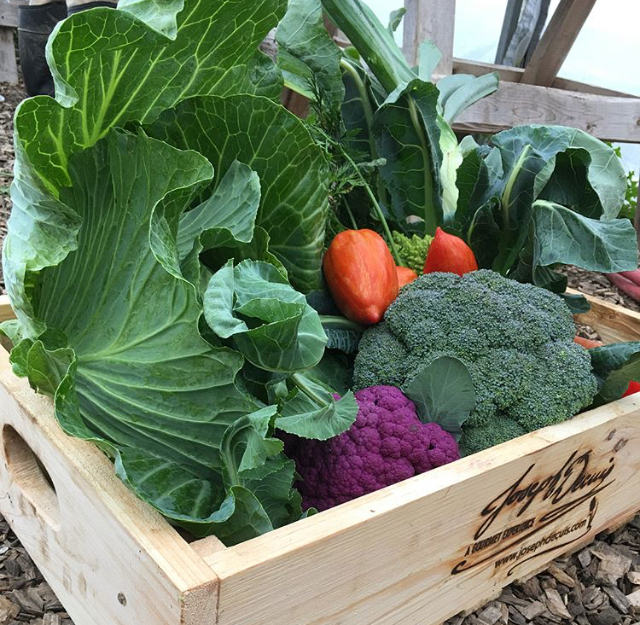 Our Educational Dinner & Culinary Experience includes:
Four course dinner paired with wine.
VIP seating in our Culinary Studio-lending a close view of your personal chef as the food is artfully prepared.
Interactive lecture and discussion with Health Expert, Carry DePold.
Educational materials, including recipes.