Dry Creek Wine Dinner
Date: November 28th
Time: 6:00 pm - 10:00 pm
*Reservations Required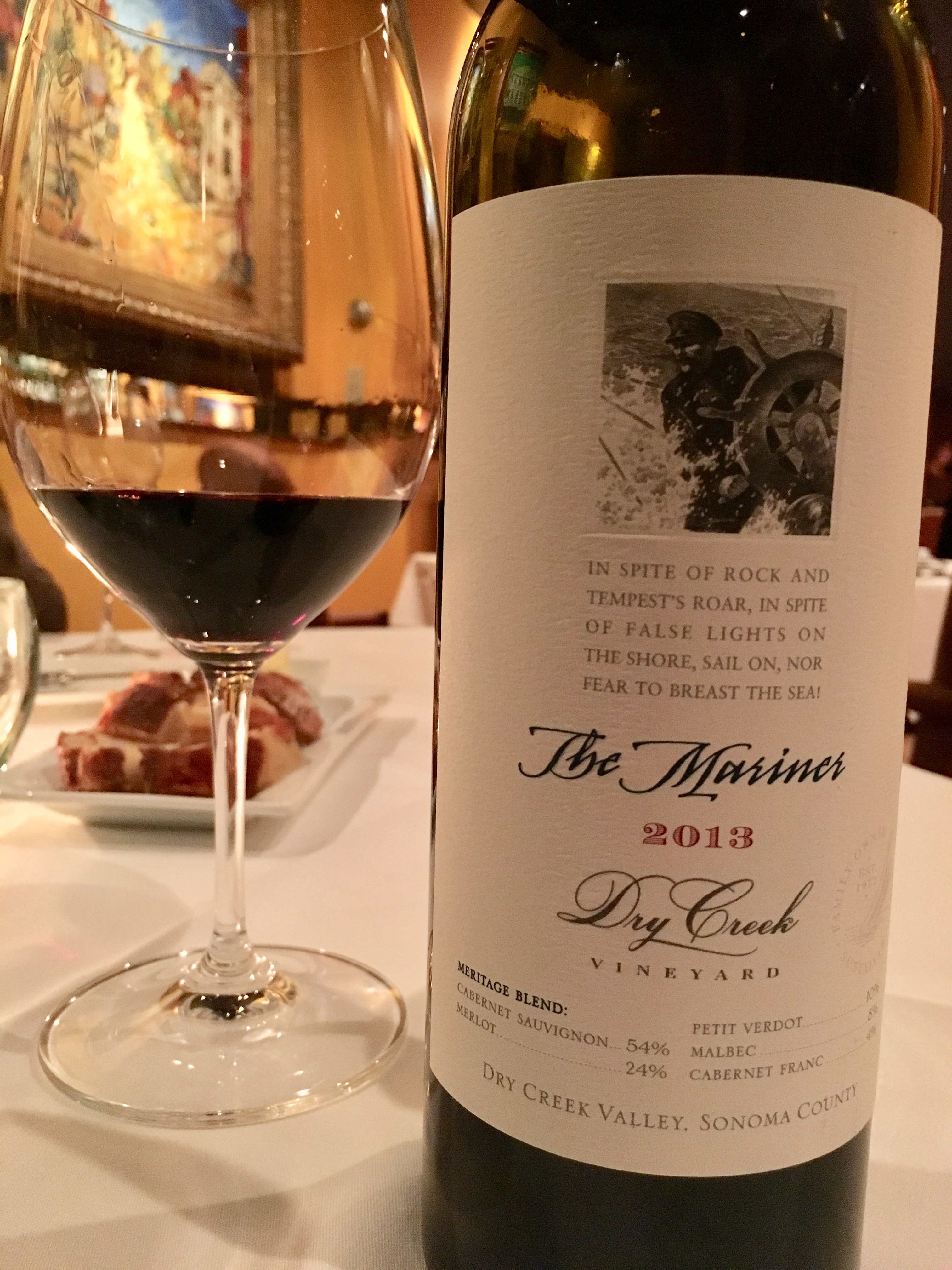 We have a favorite wine - so we made a wine dinner around it!
We spent an unbelievably memorable day with Don Wallace and Dry Creek Winery several years ago. Don took us up to an aerie - overlooking Sonoma Valley - and entertained us with a picnic, wines and stories. When he came to visit us at the restaurant, he brought this delicious wine blend, The Mariner. Bragging that it's been called "as good as" Opus One, we thought HA! Let's take him up on the challenge! We did a blind side by side tasting and whoa! 100% of us all voted for The Mariner!!! Who'd have guessed?! Come enjoy this wine and their others. They are all delicious (and so is our food!)
Join us for a multi course dinner featuring Dry Creek Wines. Wines will be paired with each course.
$75.00 per person plus tax and gratuity.
menu to come soon!!