Culinary Diplomacy SPAIN
Date: March 22nd
Time: 6:00 pm - 9:00 pm
*Reservations Required
Our popular "Culinary Diplomacy" series takes us to SPAIN this month and note, due to the high demand, we are moving to Joseph Decuis Farm as the location! Double the fun!
We firmly believe, and one of our core values at Joseph Decuis, is what we term Culinary Diplomacy.
We believe that food can help bring the world together and this series of culinary dinners is our way to do just that. Try something new and different; meet people from other parts of the world; experience different cultures and hear about their foods and traditions. Our inaugural dinner for this series was in October 2018 and we celebrated cuisine from NIGERIA with Nkonye Mawalu and the local Nigerian Association. It was an astounding success. In December we celebrated TAIWAN foods and culture with Rosa Ko with great fun and enthusiasm and in January, TIBET with the monks from the Gaden Khachoe Shing Monastery in Bloomington, Indiana. Thank you to the many people who supported these dinners.
Our chefs will work with Natacha Sanz-Caballero, a Spanish food blogger here in Fort Wayne in designing the menu and learning how to make Spain's traditional foods and flavors. Natacha will help in the kitchen before the dinner and then join us out front, guiding us on this "tapas" style adventure.
$50 per person: includes welcome cocktail and food. Additional wines, beers, and Sangria, will be available for purchase during dinner.
NOTE: We also honor the guest chef's favorite charity. Natacha has a special love for St. Mary's Soup Kitchen in downtown Fort Wayne and we would love to help support this wonderful organization. We will politely request a donation at dinner - not required - with a minium of $10 per person. Thank you in advance.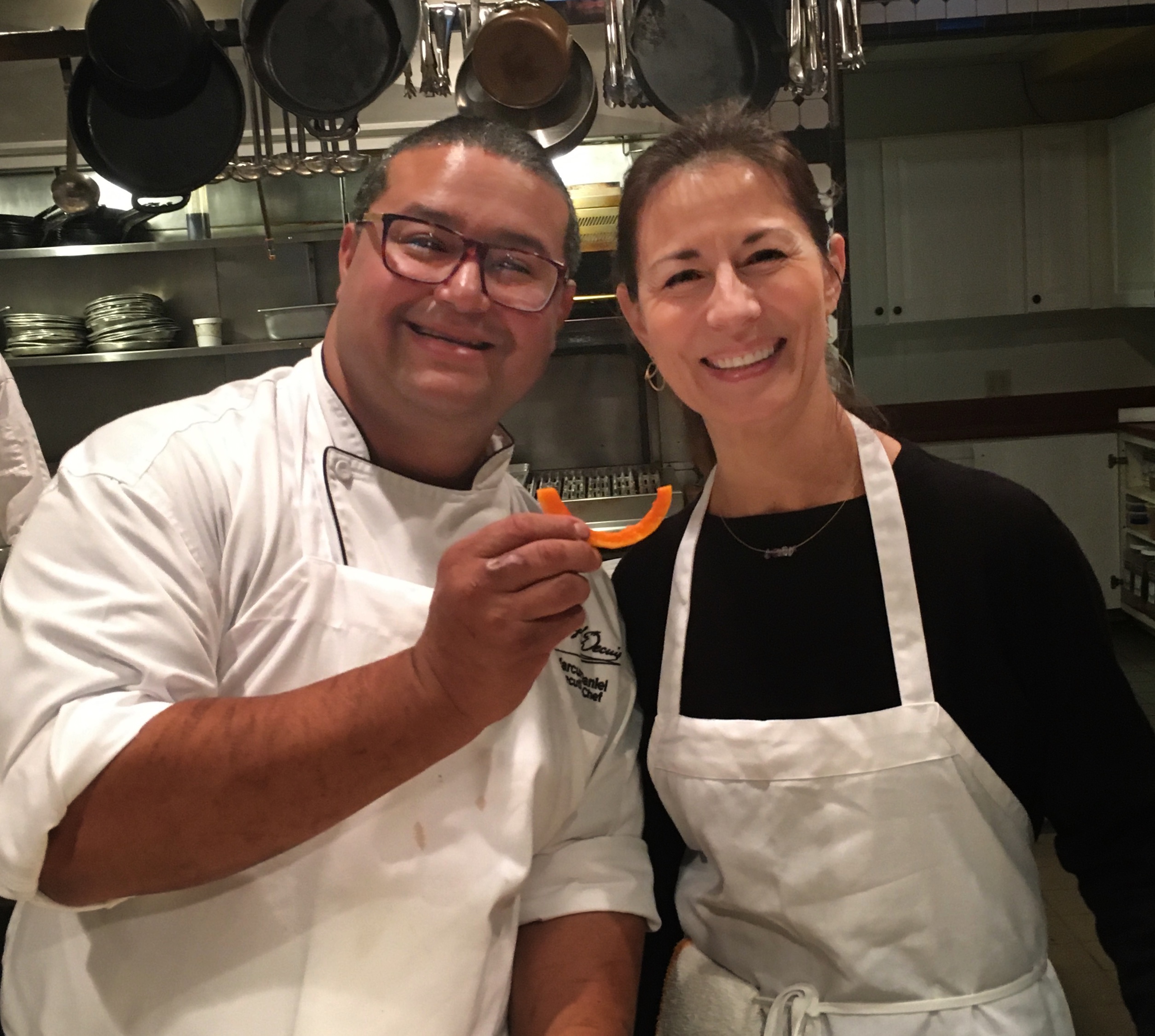 Culinary Diplomacy – SPAIN - Menu
Welcome Drink (choice of): Agua De Valencia, Spanish Wine
TAPAS - APPETIZERS:
Croquetas de Bacalao - Cod Fritters with Salted Cod and Potato
Shots de Ajoblanco – "White" Gazpacho, Almond Garlic Soup
Pulpo a la Gallega – Octopus Galician Style
Pinchitos Morunos – Wagyu Kabobs Moroccan
Tortilla Española – Spanish Omelets
PARA MONTADITOS o PINCHOS / ON TOAST:
Calamares– Calamari Salad on Toast w/ Raisins, Pinenuts, Dressing
Esgarraet – Roasted red pepper and Eggplant with Cod
ENTRANTES/MAIN COURSE:
Dorade - Roasted Whole Fish
Pimientos de Piquillo de Carne – Beef Stuffed Piquillo peppers
Patatas con Mojo Picón – Baby Potatoes with Red Mojo Sauce – Baby baked potatoes w/ Ancho
Pollo al Limón con Garbanzos – Roasted Chicken with chickpeas and lemon
Vegan Option – Bitter Green Salad with Sherry Vinaigrette
POSTRE/DESSERTS:
Naranja a Rodajas con Miel, Aceite y Sal – Oranges with Honey, olive oil, & Maldon
Pan con Aceite y Chocolate – Bread with Chocolate and olive oil
Leche Frita – Fried Milk
Tarta de Santiago – Cake of St. James