CULINARY DIPLOMACY SERIES - Taiwan
Date: December 7th
Time: 6:00 pm - 9:00 pm
*Reservations Required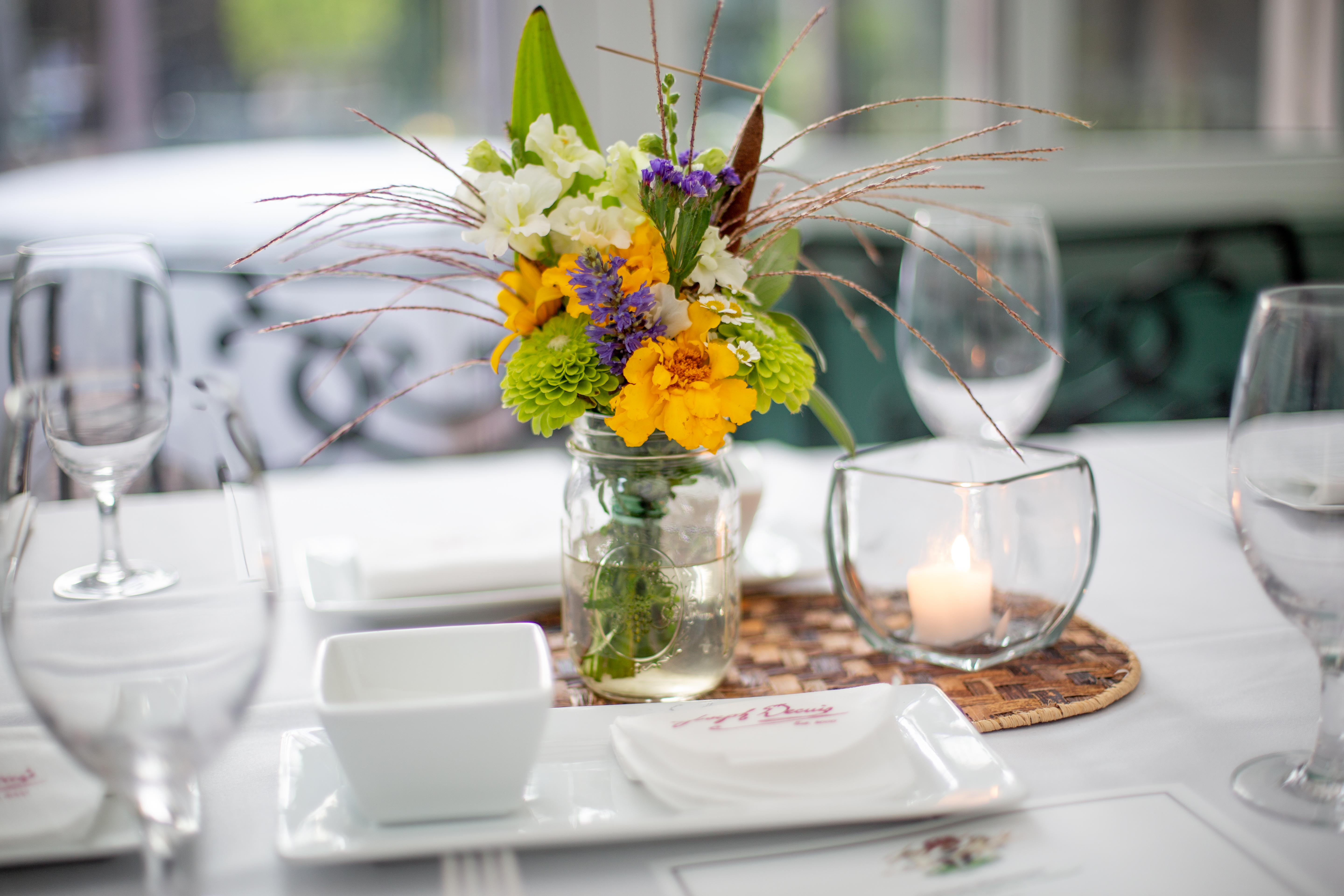 We celebrate Taiwan and their delicious cuisine on December 7. Rosa Ko moved to this area from Chicago where her family had a Michelin recommended Taiwanese/Asian restuarant. She stopped by one day to talk with us about how great it would be to have a restaurant like that around here and we felt that with the Culinary Diplomacy dinner series it would fit right in! As we worked with her on recipes and she connected with family and friends, she embarked on a cultural journey that she says brought her back to her roots and renewed her love of her heritage. Food is so powerful! When we asked Rosa about a charity and if she'd like to make this a fundraiser as well, she immediately felt that it should be one which helps kids not go hungry. We felt Blessings in a Backpack was a perfect fit!
We firmly believe, and one of our core values at Joseph Decuis is what we term, Culinary Diplomacy. We believe that food can help bring the world together and this series of culinary dinners is a way to do just that.
Our inaugural dinner for this series was in October and we celebrated cuisine from Nigeria with Nkonye Mawalu and the local Nigerian Association. It was an astounding success. Thank you to the many people who supported the dinner.
Coming up: Celebrate the Tibetan New Year with us on January 17. in anticipation of their actual new year on February 5 for 2019. The Tibetan Buddhist Monks from the Gaden Khachoe Ching Monastery near Bloomington, Indiana will be here to help us prepare classic Tibetan foods and donations will go to help the monastery. We hope you can join us then!
Taiwanese Dinner $65 per person which includes tax and gratuity and a $10 charitable contribution to Blessings in a Backpack. Additional donations welcome!
Social hour, cocktails and appetizers beginning at 6:00. Family style meal begining at 6:45.
$65 per person/ credit card required to make reservations.
cocktail hour and silent auction begins 6:00
Cocktail drink: Bubble Tea
Appetizers: Pork Belly Sandwiches, Steamed Veggie Baos, Tea Eggs, Fried Chicken Bites
Soup: Beef Noodle /spicy marinated cucumber/ rice and lettuce wraps
Entree: Three cup Chicken; Pork Belly with Rice; Vegetarian Shitake and Black Bean Noodles
Dessert: Honey Cake & Sweet Tofu Custard
***specialty drinks available
Ka Va Lan Whiskies
Hard to get single malt whiskies brought in exclusively for the Taiwanese dinner at J.D's!
Cask Strength "World Whiskies Award" $30 shot * (normally $56)
Ka Va Lan Classic whiskey $15 shot * (normally $20)