Culinary Diplomacy: A CREOLE CELEBRATION
Date: January 24th
Time: 6:00 pm - 9:00 pm
*Reservations Required
As we kick off 20 years in business, (how many restaurants make it to 20 years?!) we are celebrating our roots. Joseph Decuis is our ancestor who lived in the early 1800's and who we credit with our love of good food and what we call, "dining in the Creole tradition." This means to us, white tablecloths, family and friends old and new, gathered around the table for lots of good conversation, food and drink. As they say in New Orleans, "Laissez les bons temps roulez" or Let the good times roll.
Linda Cambre, a great friend and supporter of the restaurant who is also a native of Louisiana, is our Guest Chef. Though technically a Cajun, the traditional Cajun/Creole dishes share alot in common and she is one heck of a good cook! She has been sharing her family and favorite recipes with our Executive Chef Marcus Daniel and it's hard not to get hungry just listening to the two of them talk food. It promises to be a great night.
The cost is $65 per person which includes the opening reception, a complimentary New Orleans cocktail, the family style dinner and dessert. Reservations are required. There is a special community table entititled: "Linda's Table" if you are coming by yourself and would like to sit with others. Please specify if you would like to sit there when you make your reservation.
We firmly believe, and one of our core values at Joseph Decuis, is what we term Culinary Diplomacy. We believe that food can help bring the world together and this series of cultural dinners is our way to do just that. Even though the Creole cuisine is from our own country, it has a tradition all its own. We encourage you to try something new and different; meet people from other parts of the world and our community; experience different cultures and hear about their foods and traditions.
We hope you can join us.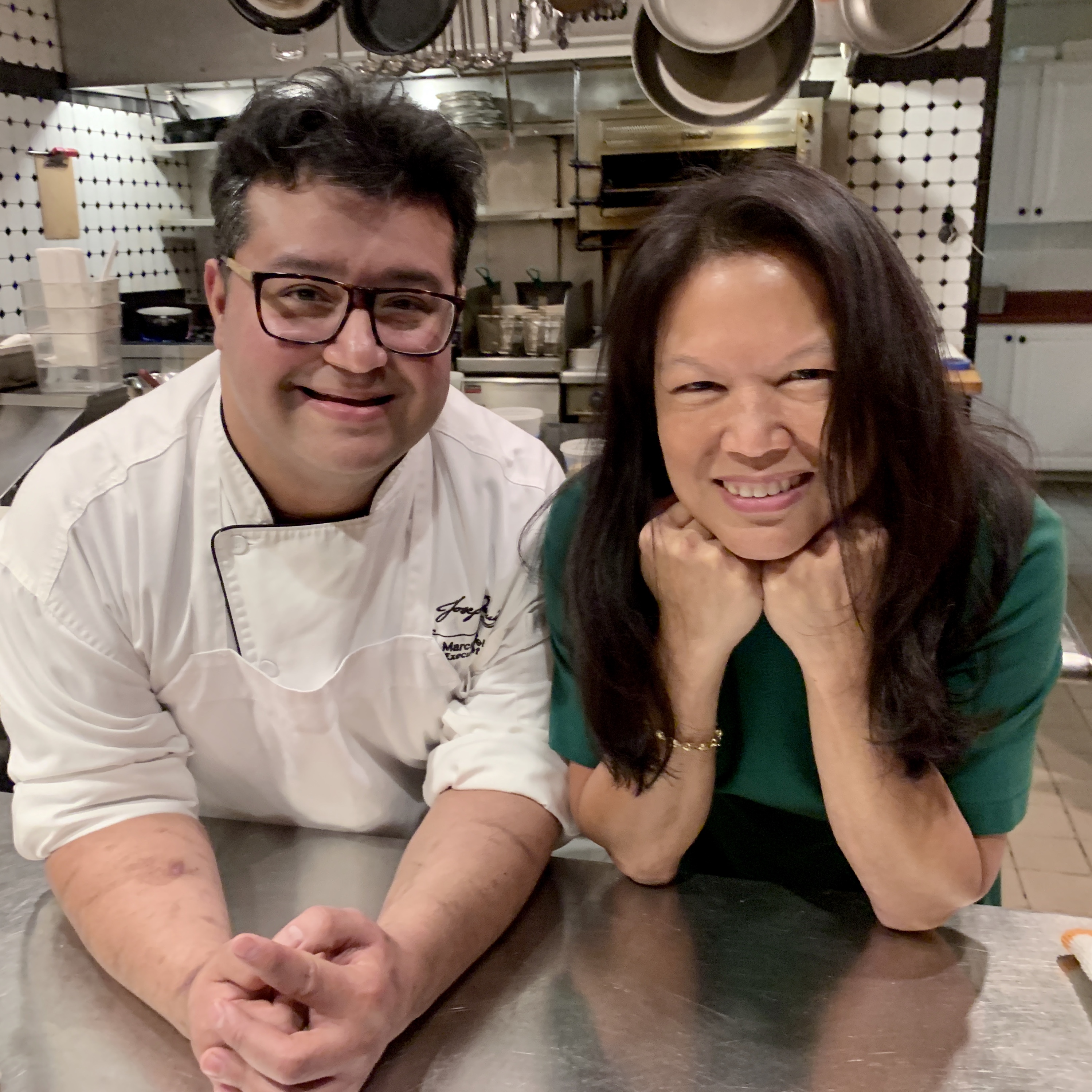 APPETIZERS
Natchitoches Meat Pies
Shrimp Cake with Roasted Shrimp Shell Sauce
Mini Muffuletta
COMPLIMENTARY DRINK
Sazarac or Hurricane
AMUSE BOUCHE
Oyster Bienville
FIRST COURSE
Oyster Artichoke Soup
FAMILY STYLE DINNER
Frank Cambre's Crawfish Etouffée with Rice
Cajun style Alligator Chili
Wagyu Brushalone (rolled stuffed meat)
Leah Chases Famous Fried Chicken
Creamed Spinach
Ralph & Kacoo's Hush Puppies
DESSERT
King's Cake
Commanders Palace Bread Pudding with Rum Sauce