Courtyard Wine Tasting
Date: June 14th
Time: 5:30 pm - 7:00 pm
*Reservations Required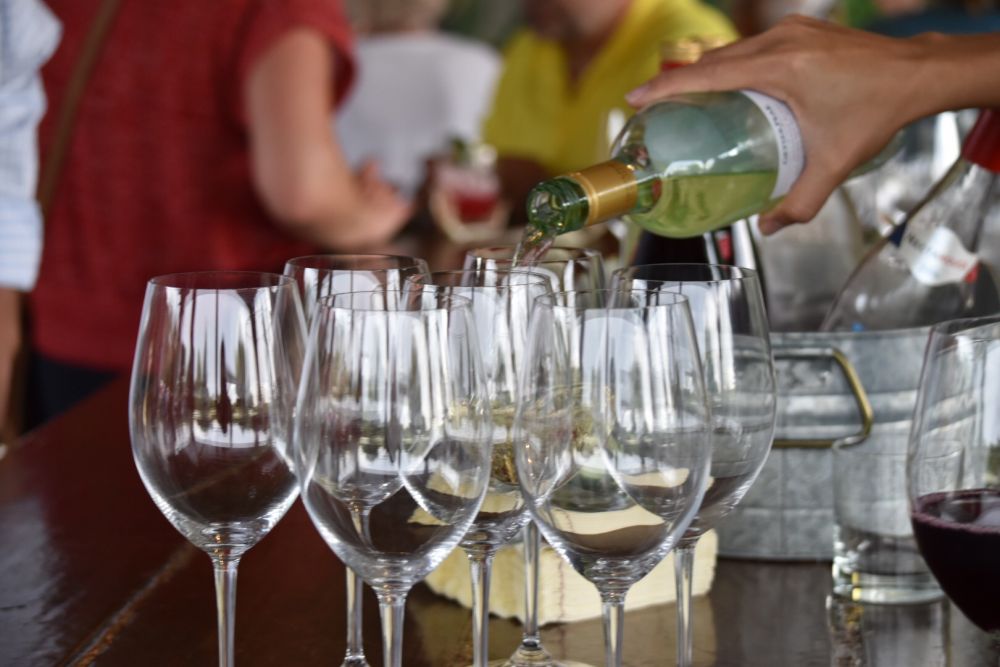 Tucked behind the restaurant, our courtyard is an inviting retreat; a quiet, private and a beautiful place to dine - or drink some wine! Designed to mimic the feel of a New Orleans styled courtyard with its brick floor, cascading fountain and sumptuous vegetation, it's a delight.
Come enjoy our courtyard with us as we present this year's first, "Courtyard Wine Tasting." June's theme is: BBQ Wines. We will have several wine representatives on hand to talk about their wines and provide you an opportunity to taste a wide variety and style of wines - perfect for the summer.
$30 per person includes wine and light appetizers.
A credit card is required to book this event. Please call the restaurant for reservations. 260-672-1715