Bonfire BBQ with Bourbons & Cigars 2021
Date: October 8th
Time: 6:00 pm - 10:00 pm
*Reservations Required
We're Smokin' with Rudy's on the farm around the bonfire with great bourbons, beers, and BBQ.
We will be serving foods raised on the farm - with a lot of good smoky options. Hearty fall foods to snag and munch on.
This is a Cigar smoking night and Rudy's Shop in Fort Wayne is bringing cigars - a cigar is included with admission. There are more to buy and enjoy as well. Don't smoke cigars? You may opt for DeBrand's Chocolate! Now, what's not to like about that?
Hmmmm. Can't have cigars without some good bourbon. We love the bourbon and the story for Horse Soldier Bourbon. Not only can those Green Berets fight - but boy they make a great bourbon! Come sample and buy if you wish.
MORE BOURBON? Yes! A tasting is not a tasting if there aren't multiple ones to try. Capn' Cork will be on hand with some of their very special bourbons to try and buy. All bourbons will be available later at the Capn' Cork store and you may order them that night.
The camaraderie of a bonfire, the smoky aroma of cigars and the warmth of the bourbon - this has Fall all over it! Our incredibly gorgeous farm as the backdrop to an amazing evening... one where friends and those who will become friends ... gather to brag and boast, tell tales and listen to stories, enjoy a good cigar with good bourbon and food - with plenty of space for social distancing if preferred.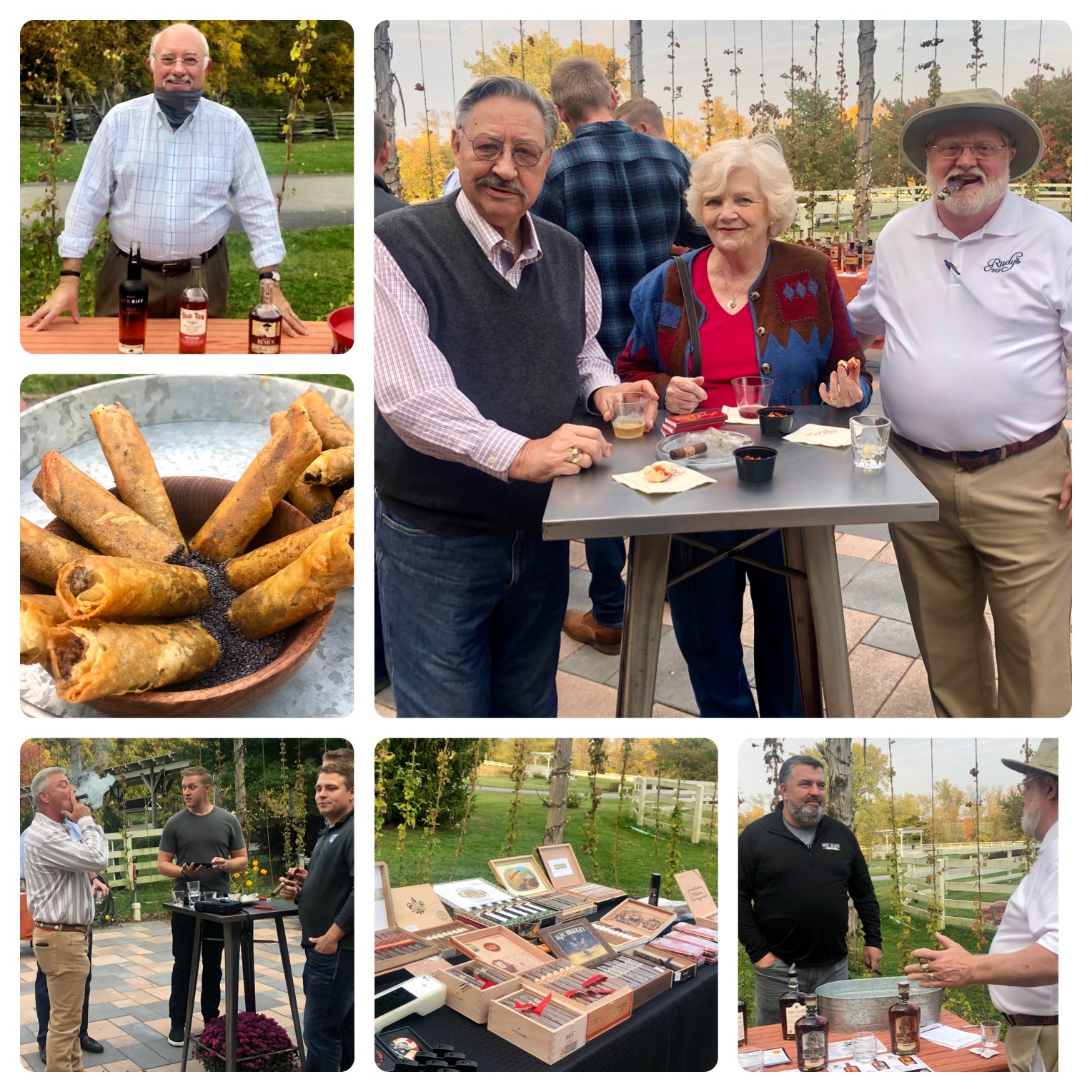 Menu to be posted closer to the event.