Blue jeans, Burgers & Beer - summer series
Date: June 8th
Time: 5:00 pm - 9:00 pm
The start of our summer's Friday casual dinners in the Courtyard. Laid back fun with families and friends, good music... refreshing Two EE's wine slushies... Birdboy Brews... & more! No reservations - weather permitting - and if the weather doesn't permit, we will move it inside when it's possible. Please call the restaurant if in doubt. 260-672-1715. Dinner is served from 5-9pm. Music performs from 7-9pm.
ENTERTAINMENT SCHEDULE (to date):
May 18 - Blue Pluto
May 25 - Wade's World
June 1 - A Magical Night (a magician will visit your table to amaze you!
more to come!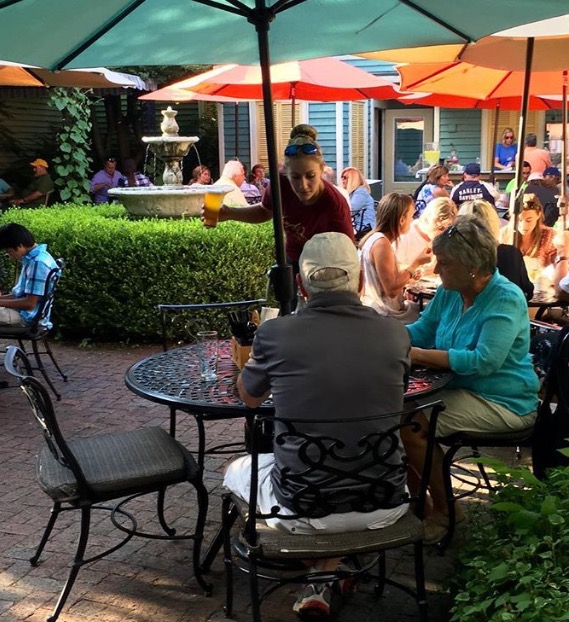 BLUE JEANS, BURGERS, & BEER - changes weekly.
May 25th Menu
SMALL PLATES
Fried Shell-on Gulf Shrimp - $14
Creole Seasoning, Farm Green Garlic Aioli
Lamb Koftas - $12
Russell Farm Lamb, Mangalitsa, Sumac Aioli, House Pita, Farm Herb Salad,
Pickled Jalapeños
MAINS
The Hungry Farmer - $12
1/3 lb. Wagyu Steak Burger, Indiana Cheddar, Brioche Bun, Side Du Jour
Add Farm Egg $1 Add Wagyu Bacon $1
Oyster Po' Boy - $13
Cornmeal Encrusted Oysters, Remoulade, Farm Vegetable Slaw, Side Du Jour
Romaine Wedge Salad - $12
Farm Romaine, Pecan Encrusted Local Chicken, Goat Cheese, Red Wine Vinaigrette,
SIDES
Farm Vegetable & Oat Salad - $6
Farm Salad -$7
Gumbo Ya-Ya - $5
Basket of Fries - $5 Big enough to share!