2023 NOVEMBER - Turkeys & Feasts
Date: November 3rd
Time: All Day
TURKEY AND SIDE SALES - November 3 - November 15
Our Joseph Decuis crew has Thanksgiving Day off and can spend time with their families, but we are continually asked if we would ever be open on Thanksgiving. Nope! but we've come to a good solution. We can make you a Thanksgiving Feast that you can serve at home. We can make your side dishes - and you can order some of the tastiest turkeys around!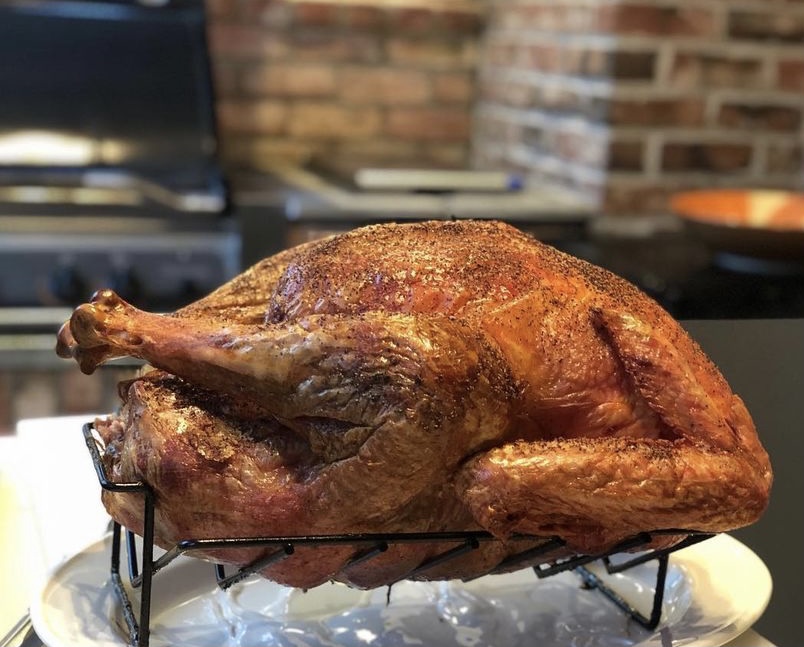 We are offering for sale, small batch, pasture raised turkeys from Hawkins Family Farm in North Manchester - AVAILABLE WHILE THEY LAST so don't wait to order and order by 11/15!!! Local, humanely raised and family owned, their turkeys are delicious! Some are fresh and some are frozen depending on the size of the bird and the harvest date. For example, the smaller turkeys were harvested earlier and thus were frozen to preserve them. Fresh? Frozen? The real difference is not in how they are purchased but in how they were raised and it DOES make a difference.
WHILE AVAILABLE…Some sizes may sell out.
Small Turkey* 12-15 pounds SOLD OUT
Medium Turkey 15-17 pounds $99
Large Turkey 18-20 pounds $ 110
X-Large Turkey 21-24 pounds $124
Jumbo Turkey 25-29 pounds $145
*substitute - a Half Turkey 10-12 pounds $85
- PRE-ORDER ONLY.
- Credit Card required to order
- Pick up Friday 11/17 or Tuesday 11/21 from the Emporium
At the Emporium - or 260-672-1715
ADD THE SIDES!!! (serves 6)

Mashed Potatoes & Gravy - Half Pan - $36
Cornbread Casserole - Half Pan $42
Caramelized Cabbage - Half Pan - $38
Parker Rolls - 8 for $20
Nutty Spiked Cranberry Sauce - 1 quart $24 (Fresh Cranberries, Oranges, Walnuts, Grand Marnier)

ORDER ALL SIDES - $140 ($160 Value)