A Champagne Valentine Dinner 2019
Date: February 14th
Time: 5:00 pm - 8:00 pm
*Reservations Required
As a special treat for you, your dinner starts with a glass of bubbly - put a sparkle to your night. AND just so you can celebrate Valentines Day when you want, we are offering it for for 3 days, February 14, 15, AND 16. Our special multi-course dinner is a special treat.
Give your special someone the "Joseph Decuis Experience" for Valentines Day!
$105.00 per person plus tax and gratuity. And don't forget, we are offering free Uber rides home up to 30 miles. Come and enjoy!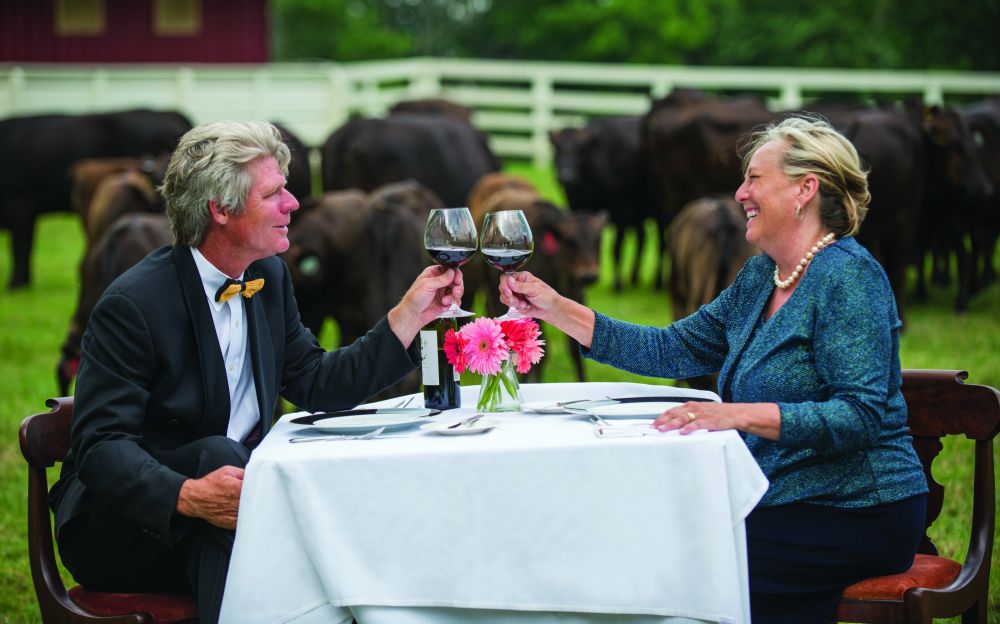 Welcome~ sparkling wine toast!
1st course choose from:
Wagyu Scotch Farm Egg - curry aioli & microgreens
Bleeding Heart Salad - blood oranges, grapefruit, farm greens, Marcona almonds, goat cheese, sherry vinaigrette
Tuna Tartare - crispy nori, yuzu vinaigrette
2nd course choose from:
Fritto Misto - fried Gulf shrimp, oysters, catfish, Creole dipping sauce
Farm Turnip - radish, blood orange, prosciutto, avocado, crispy quinoa
Wagyu Agnolotti - Taiwanese consommé, farm herbs
3rd course choose from:
Olive Oil Poached Tuna - cannellini beans, fennel, Castelvetrano olives, pickled cherry tomatoes
Wagyu Takeda Steak - Marsala demi-glace, roasted mushrooms, parsnip purée
Mangalitsa Scaloppini - hazelnut romesco, pear, crispy pig ear and bitter greens salad
Toasted Rye Tagliatelli - roasted local mushrooms, arugula, goat cheese, yeast butter, bread crumbs
4th course choice of:
Pear Clafoutis- vanilla bean ice cream
Banana Split- butterscotch pecan banana ice cream, dark chocolate sauce
Chocolate Bourbon Pecan Cake- vanilla cream, bourbon creme anglaise
House Gelato