Morel-ly Great - Celebrate the precious Woodland Gem
Date: May 18th
Time: 5:30 pm - 9:00 pm
This highly treasured, elusive spring jewel is the currency of May. We present a special dinner structured around the morel and Spring treasures - matched with wines, to celebrate these harbingers of spring and the warm summer days to come.
This 6-course treat is the menu this night. Though it is a preset dinner, make your reservation at the time you would like to dine. Our hours as usual, are 5:30-9:00pm.
$110 per person; $40 for accompanying wines.
Menu reveal to follow soon. Reservations Only.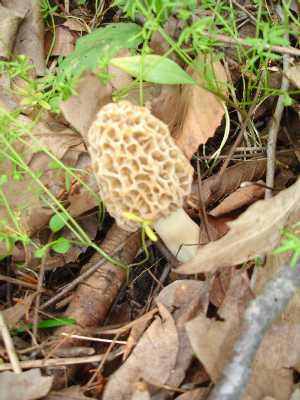 MOREL CELEBRATION DINNER
First
Lightly Pickled Morels, Asparagus,
Parmesan Crisp, Parmesan Foam
Second
Smoked Morels, Guanciale, Sunchoke Purée,
Ramp Salsa Verde, Sunchoke Chips
Third
Lamb, Morels, Polenta, English Peas,
Romesco Sauce, Mint
Fourth
Roasted Ribeye Cap, Stuffed Yukon Potatoes,
Morels, Mushroom Purée, Hazelnuts
Fifth
Rhubarb and Strawberries