Courtyard Wine Tasting
Date: September 21st
Time: 6:00 pm - 9:00 pm
*Reservations Required
Enjoy our glorious courtyard - sample great wines that go with a fall palate - dine on appetizers - relax and have a marvelous time! $25 per person.
This month we feature our neighbor, The North End, and their stunning fashions for informal fashion show fun. Great wine, delicious food and fabulous fashion...what else do you need?
We can't say enough about how much we enjoy these. The more attendees, the more wines to sample. Hope you can join us!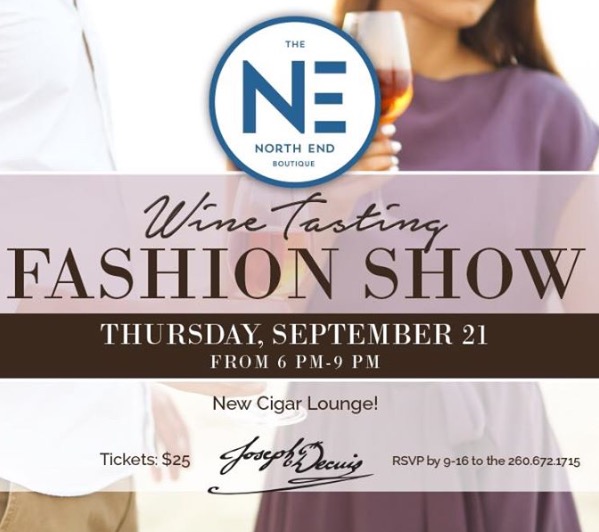 Delicious, yummy appetizers and lots of wine!!