Blue Jeans Burgers and Beer 2019
Date: August 2nd
Time: 5:00 pm - 8:30 pm
Our favorite summer event... BBB!
Join us for our outdoor courtyard BBQ.
No reservations needed.
Children welcome!
Special cocktails, craft draft beer, wine slushies, and of course GREAT burgers!
This event is weather permitting, so check the forecast, call the restaurant or check Facebook and Instagram for updates!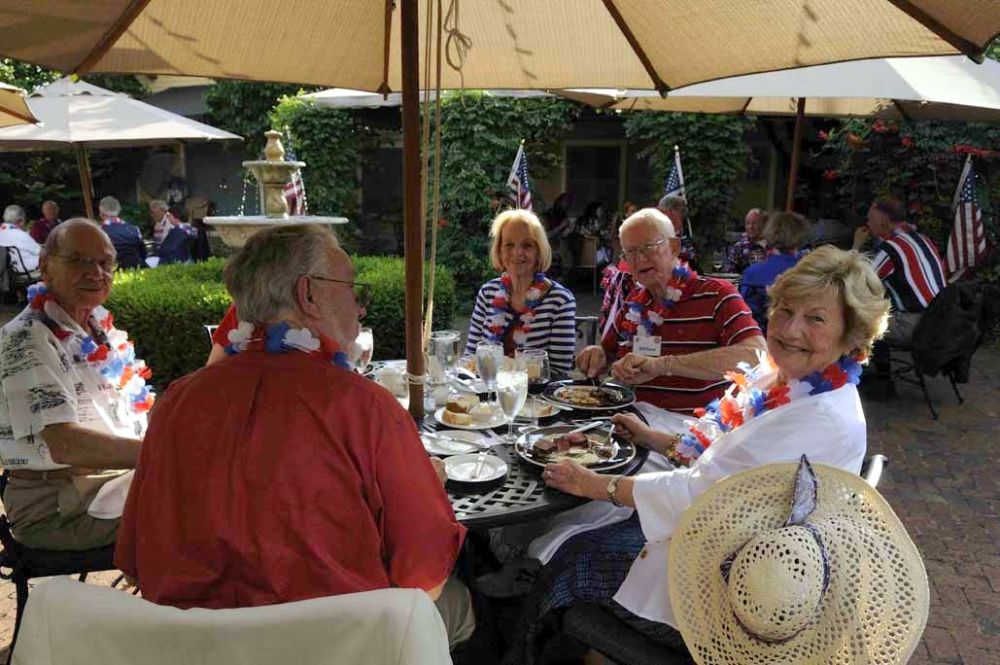 BLUE JEANS, BURGERS, & BEER
August 30, 2019
Small Plates
Farm Fried Green Tomatoes - $7
Green Tomato Chutney, Herbed Remoulade Dipping Sauce
Indiana Tomato & Melon Salad -$8
Farm Tomatoes, Indiana Melon, Farm Sweet Peppers, Champagne Vinaigrette, Pickled Husk Cherries
Mains
The Hungry Farmer - $12
1/3 lb. Wagyu Steak Burger, Indiana Cheddar, Brioche Bun
Add Farm Egg $1 Wagyu Bacon $1
Wagyu Sliders - $12
Double Patty, Cheddar Cheese, Carmelized Onions, Bacon Jam, Ted's Parker Roll
Chilaquiles - $11
Tortilla Chips, Farm Tomatillo Salsa, Grilled Chicken, Farm Scallions & Cilantro, Cotija Cheese, Fried Farm Egg
~Mains Served with Farm Green Salad and a cookie~~
Sides
Gumbo Ya-Ya - $5
Basket of Fries - $5 Big enough to share!
Kids menu :
Wagyu Cheeseburger or Wagyu Hot Dog served with French Fries and a cookie~ $9