2023 Valentines Day
Date: February 14th
Time: 5:00 pm - 8:00 pm
*Reservations Required
We celebrate Romance in Roanoke and Joseph Decuis is THE place to be for a romantic evening...white tablecloths, candlelight, flowers, professional service, incredible food ... it's all about love.
We start the dinner with a complimentary champagne toast.
Come celebrate with us but don't wait to make a reservation. We are taking reservations for 5pm to 8:00pm. There is limited seating and they go fast.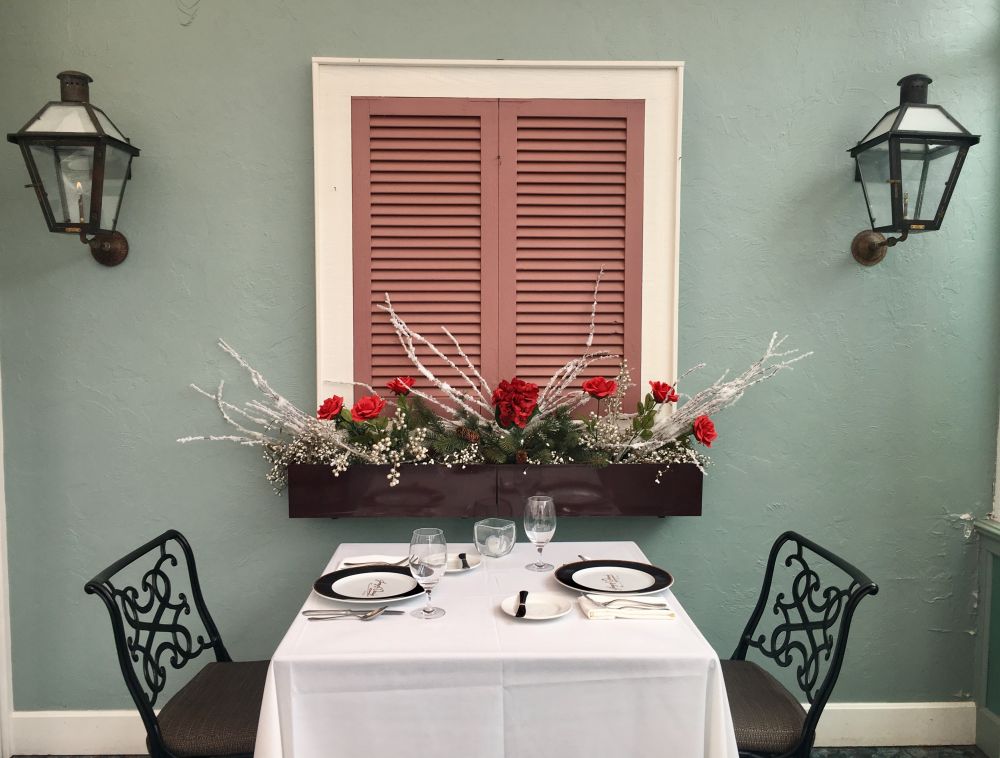 menu
Celeriac Soup-dried stone fruit, salsa verde 12
Wedge Salad-iceberg lettuce, blue cheese 14
Prosciutto and Burrata-2 yr. aged Mangalitsa, apricot gastrique 30
Flat Bread-kale, cheese, chili oil 12
Salade Niçoise-tuna, soft egg, olives, green goddess dressing 28
___________________
Potato Pave- sliced wagyu, black pepper aioli 32
Pork Terrine- pistachio, mustard 23
Charcuterie Board - house meats, cheese, crostini, jam, pickles 24
~~~~~~~~~~
Wagyu mashed potatoes, farm vegetables MKT
Veal cheeks -red wine and wagyu glace, pomme mousseline 32
Chicken Ravioli- burnt carrot broth 28
Scallops - compressed potato, salsa verde 52

~~~~~
Pixie Sundae -caramel, chocolate pecan ice cream 11
Crème Brulèe - cranberry apple garnish 12
Strawberry Champagne Swiss Roll Cake - vanilla chiffon, strawberry whipped cream, macaron11
Vegan Cookie Pudding Trifle - chocolate pudding, edible cookie dough, coconut whipped cream12
Coffee with You - tiramisu, flourless chocolate cake 12